Bio of Christopher Tagoe
Certified Web Technologist.
Just by choosing to come here, tells me that you are on a search. Possibly, a search for a happier relationship, or a search to let go of the pain from the past, simply peace.
My name is Christopher Tagoe and a Certified Web Technologist.
I was born in Ghana-Accra at Osu area near the Castle which was built by the Dutch in 1652 in the Greater Accra Region.
I started my primary education at Tenashie Boys Middle School at Osu and then to the St John Grammer School, and Accra Workers College all in Accra Ghana.
After my secondary education, I worked with the Ghana Food Production Corporation and subsequently as a Assistant Personnel Officer / Computing at the Personnel Department, for a period of 10 years.
Having been exposed to this position at the Food Production Corporation, I decided to pursue further studies in Europe. In April 1982, I left Ghana for the United Kingdom where I worked for a while and then, I left to Switzerland in the city of Geneva in 1987. Having worked very hard,
I was awarded a scholarship by the Swiss Governmet to take a course in PC-Support and Administration in one of their highest Institutions [GDI: Gestion et Diffusion Informatique SA in Switzerland, where I passed successfully.
Having decided what to do, I enrolled with The Open University where I studied Social Science and Information Technology passing successfully.
Developing interest in Technology, I registered with the International Webmasters Association based in the United States, where I took a series of courses in Certifications, and in the final analysis, I graduated and Certified as a Web Technologist. I naturalised and became a Swiss on May 2002. Since then, I have been creating and developing Websites for Missions and Organizations here in Geneva for the past Fourteen (14) Years.
In my capacity as a Web Technologist, I have worked for many companies among them are Orange Communications-Switzerland, AIM- Software Engineering SA and as well as UN Agencies such as World Meteorological Organization, and the(ILO ) International Labour Organization-Geneva as Web Consultant. Currently writing Manuals on the following Programming Languages:HTML, Advanced HTML, XHTML, CSS, XML, Javascript, Ajax Web, Database on Access, Database using PHP, MYSQL and Search Engine Marketing.
Latest News
I'am a Web professional and I wear many hats: Web Master, designer, programmer, deveveloper,Web Editor and system administrator,
I would like to share my passion with you!
Proudly in my 15th years in Web Management |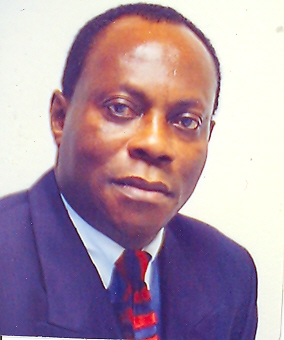 Knowledge is power. Now you have the knowledge. What're you going to do about it?.
.